B

lockchain Tech Crypto

M

eetup
The Blockchainhotel conference #BTCM2018 enters the second round!
This year we are doubling our program with over 70 international speakers, daily workshops and all this in an athmosphere that looks for its equal. Those who took part in the BTCM2017 in September last year know what to expect: two full days in which participants and speakers meet face to face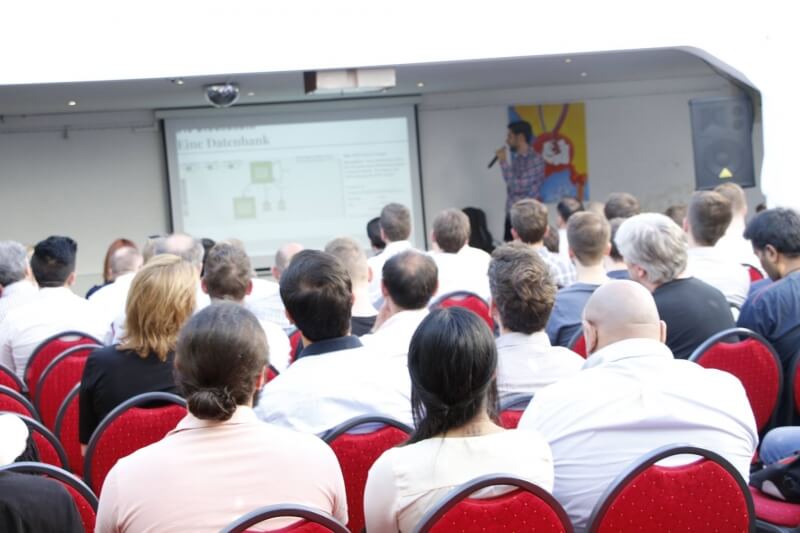 The biggest Crypto Meetup in Germany
70+ International Blockchain Speakers in the "Ruhrpott" – unique!
@Unperfekthaus
The Essen Unperfekthaus is a center for free thinking.
Each evening we organize a free-form get-together for one-on-one or small-group discussions. For this we have reserved our own "Unperfekthaus"
#Crypto-Party
The big Crypto-Party with open-end takes place here on both evenings.
Andrei Martchouk – Welcome to the Blockchain – ICOs, Tokens und deren Sinnhaftigkeit
Andrei Martchouk
KI decentralized

Esteban van Goor – Sharing experience in relation to setting up an ICO

Esteban van Goor
Megalodon Group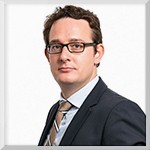 Dr. Philipp Sandner – Crypto Asset Management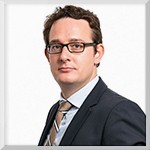 Dr. Philipp Sandner
Frankfurt School
Felix Weis – Are high fees the end of Bitcoin?
In December 2017 bitcoin users paid the highest fees ever for transacting on the bitcoin blockchain. The median transaction fee spiked from under $0.20 in December 2016 to over $30 in December 2017. We analyse some data points and reasons for this quick run-up and discuss improvements that wallets, exchanges and users can implement today to improve confirmation times and lower their transaction costs.
Felix Weis
Bitcoin-Traveler
Hendrik Hey – Tokenizing the media industry
Welt der Wunder TV is developing a completely new blockchain-managed license, trading and sales platform for high-quality video content, for the international broadcasting, VOD and online video publishing sectors. Secured by blockchain.
Hendrik Hey
Welt der Wunder
Oliver Naegele – Digital Identity Platform and why a proper KYC/AML is crucial for ICO Projects
Based on a Digital Identity we introduce accredited investors that ICO Projects can relate to on our ICO Platform called HELIX Orange. This Investors club has exclusive benefits for both sides.
Oliver Naegele
Blockchain HELIX
EPIC BTCM18 GROUP PICTURE
All guests and speakers gather in front of the BlockchainHotel for a epic photo
EPIC BTCM18 GROUP PICTURE
All guests and speakers gather in front of the BlockchainHotel for a epic photo
Jan Heinrich Meyer – Dash
Jan Heinrich Meyer
Dash.org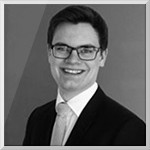 Lukas Fiedler – Altcoinspekulant, IPCHAIN, tbd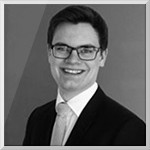 Lukas Fiedler
Altcoinspekulant
Mirco Recksiek – ICO Rating – How to do your Homework on ICOs
The hype of ICOs has reached a critical mass. Everyone is trying to find the new Bitcoin, Ethereum or NEO. Each week we have tons of ICOs coming up, but how do you find the good ones? Websites with advices or public spreadsheets of influencers are helpful, but do you really understand the rating or do you just blindly follow best rated ICOs? In my talk I will show you how important it is to do understand Token Metrics, ratings and their challenges. I will show you how the ICO game changed since it reached main stream. Be ready for maybe the last chance to get into ICOs and join my talk.
Mirco Recksiek
KI decentralized
Marc Kenigsberg – Crypto needs cleaning, why we need a Janitor
Digital space is still space and we need to clean up after ourselves. It's time to be better actors and recycle the value that is trapped in failed crypto projects.
Marc Kenigsberg
CoinJanitor
Stefan Hiecker – What means IOT?
Everybody talk about the Internet of Things? Everybody wants to connect the Blockchain to IOT devices? Meanwhile "IOT-Devices" threat the whole Internet and a Internet of shit is born. What happend, what is the actual status and how looks the future of IOT.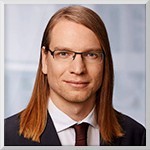 Benjamin Kirschbaum – Bitcoin, Blockchain, BaFin – Cryptocurrency Regulation in Germany
The talk will provide a brief overview about the regulatory situation of cryptocurrencies and ICOs in Germany.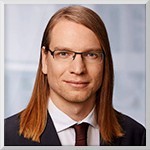 Benjamin Kirschbaum
WINHELLER Rechtsanwalts GmbH
Anka Hakert – Cryptocurrency taxation in Germany
Anka Hakert will provide an overview about the taxation of cryptocurrency trading and the special cases of forks, airdrops and staking coins.
Anka Hakert
WINHELLER Rechtsanwalts GmbH

Amith Nirgunarthy – Predictive Linguistics
Deep dive review of Blockstreet's attempt to interpret the results of five years of crypto data harvested from the internet to build upon Clif High's work. "Predictive Linguistics is the process of using computer software to aggregate vast amounts of written text from the internet by categories delineated by emotional content of the words and using the result to make forecasts based on the emotional 'tone' changes within the larger population. A form of 'collective sub-conscious expression' is a good way to think of it. Predictive linguistics can be used to forecast trends at many different levels, from the detail of sales to individuals, all the way up to forecasts about emerging global population trends." Cliff High

Amith Nirgunarthy
Blockstreet™
Mining Workshop with Rainer "Miner" Jakob
Steffen Hartmann – Rechtliche Rahmenbedingungen für ICO
Voraussetzungen und Anforderungen an ICOs in Deutschland, Alternativen.
Steffen Hartmann
CLLB Rechtsanwälte
Dr. Christina Czeschik – How to write a solid whitepaper for your project or ICO
Christina Czeschik
Intellicore
Jasmin Güngör – Security Token: Scheinkategorie oder neuer Trend?
ICO-Projekte waren in der Vergangenheit hauptsächlich darum bemüht, einen Utility Token zu issuen, um eben keine Security zu sein. Außer einigen wenigen Beispielen wie tZERO sind bis dato kaum Security Token verkauft worden. Hört man sich in der Community um, stellt man fest, dass etliche Projekte in den Startlöchern stehen. Polymath, eine Plattform, die es erlaubt Security Token unter der Verwendung des hauseigenen ST-20 Standards zu issuen, arbeitet aktuell mit etlichen Projekten zusammen. Auch die Gibraltar Exchange gibt als erste vollregulierte Cryptocurrency Exchange an, in naher Zukunft Security Token listen zu wollen. Aufgrund zunehmender Regulierung und Professionalisierung scheint der Security Token wesentlich schneller als erwartet, aus seinem Scheinkategorie-Dasein auszubrechen, um zum neuen Trend zu werden.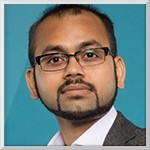 Arnab Naskar – Securities token framework in EU- introducing project SeedNew
Our upcoming SeedNew Token Platform will be a peer-to-peer fundraising platform focusing on the European market. Companies of all sizes can receive funding through the platform by issuing tokenized profit participation agreements issued on the blockchain. Holders of these tokens will receive a share of the profits generated by the issuing entity. The presentation will explain this in details. sicos.io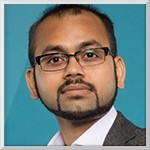 Eric Holst – How do you actually make money with Blockchain?
With so many buzzwords, the listener quickly loses track of what is technically possible and economically sensible. In a short presentation, the status quo is summarized and an outlook on upcoming business models is thrown, as well as steps recommended on how to come up with one's own business idea.
Eric Holst
KI decentralized GmbH
Albert Sperl – Cointed, the future of money
Cointed – der grösste Anbieter von Krypto-ATMs in Europa erzählt über die Erfahrungen mit dem Handel von Kryptowährungen in Österreich. Nebst Green Mining wird auch Payco und der eigene Exchange ein Thema sein.
Albert Sperl
Cointed GmbH
Steve Müller – Technische Vorteile von alternativen Kryptowährungen, Bitcoin/Bitcore im Vergleich
Kryptowährungen sind noch immer in den Anfangsschuhen und müssen sich stetig weiterentwickeln, um massentauglich zu werden. Wir zeigen Ihnen, wie eine solche Weiterentwicklung aussieht und welche Türen und Tore sich auf diesem Weg öffnen.
Steve Müllerr
Bitcore - BTX
Arno Pfefferling – GOVERNANCE AND PRIVACY: How is thisbuild in/out of a cryptocurrency?
The presentation is comparing blockchain technology in relation to privacy and governance processes. Audience will get information about ZenCash, Decred, DASH, Bitcoin, Moner
Arno Pfefferling
ZEN BLOCKCHAIN FOUNDATION

Ivo Nijenhuis – Bitcore BTX

Ivo Nijenhuis
Bitcore - BTX
Mike Schnoor
digitalhub cologne
Boris Rosenberg – Cryptoassets
Cryptoassets mining through active human actions.
Boris Rosenberg
N.KRAT Group AG
Eric Holst – Wie verdient man mit Blockchain eigentlich Geld?
Vor lauter Buzzwords verliert man als Zuhörer schnell den Überblick über das technisch Mögliche und wirtschaftlich sinnvolle. In einem kurzen Vortrag wird über der Status-Quo resümiert und ein Ausblick auf anstehende Geschäftsmodelle geworfen, sowie Schritte empfohlen wie man auf die eigene Geschäftsidee kommt.
Eric Holst
KI decentralized GmbH
Eric Benz – Building smart connections
How to establish smart connections
Christian Junger – MADANA: The Revolutionary Data Ecosystem
Data markets are very one-sided and only few big companies are making any considerable use of it. MADANA is going to change this by using leading blockchain technology to give control back to data producers.
Ricardo Ferrer Rivero – Decentralisation / Transhumanism
The importance of decentralising infrastructure in preparation for a transhumanist future.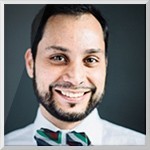 Ricardo Ferrer Rivero
PEY

Alex Roos – Monero, die private Kryptowährung
Neben Bitcoin ist Monero eine der puren Krypowährungen, die ein tatsächliches Problem lösen. Mit Monero sind Sender, Transaktionsbetrag und Empfänger verschlüsselt – das hat massive Auswirkungen auf die Funktion als Währung. Eine Einführung in "Geld" und eine Analyse einiger Kryptowährungen folgt. Fokus liegt auf Monero XMR.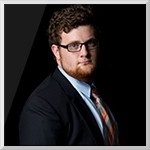 Marshall Long – Overview of the history of mining and its future.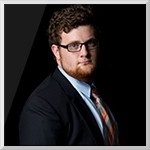 ChamaPesa uses a blockchain to make your savings group transparent,
accountable and reliable. ChamaPesa can take your chama to a whole new
level by putting the record keeping and the money itself on the members'
phones.
Dominik Weil – Anwendungsfall Remittances, Praxisbeispiel Vietnam
Auf Grund seiner besonderen Historie zwischen 30 Jahren Unabhaengigkeitskrieg; Vertreibung, Hungersnot und Armut in den Nachkriegsjahren sowie der im Rahmen der sozialistischen Bruderhilfe nach Osteuropa uebersandten Vertragsarbeiter besitzt Vietnam eine weit verstreute Diaspora von ueber 4 Millionen "Viet Kieu" (Auslandsvietnamesen), deren Haushalte bis zum heutigen Tage oftmals in Vietnam verbliebene Familienangehoerige finanziell unterstuetzen. In juengeren Jahren spielen in einem aufstrebenden Vietnam auch Cross-Border-Transfers fuer Outsourcing im IT-Bereich eine zunehmend bedeutsame Rolle. Welche Rolle Kryptowaehrungen vor diesem Hintergrund derzeit einnehmen und zukuenftig einnehmen koennen werden – darauf blickt Dominik Weil von Vietnam's erstem Bitcoin Exchange BitcoinVN.we
EPIC BTCM18 GROUP PICTURE
All guests and speakers gather in front of the BlockchainHotel for a epic photo
EPIC BTCM18 GROUP PICTURE
All guests and speakers gather in front of the BlockchainHotel for a epic photo
Joerg Platzer – Freedom of transaction
Litarally the precondition to exercise any other human rights in an information age.
Joerg Platzer
CECG, ROOM77, Tontinetrust
Thomas Hartmann – Lohnt sich Trading im Kryptomarkt überhaupt?
Thomas Hartmann
Kryptologen.de
Cryptocurrency wallets Workshop
Friedemann Brenneis – Keep your coins. I want change
It's the money that brings you to bitcoin, but it's the revolution that makes you stay.
Friedemann Brenneis
Coinspondent
Marcel Kuhs – Proof of Existence for Supply-Chain-Finance
The topic deals with the discrepancy between wishful thinking and the actual state of blockchain-use-cases for the supply-chain. AZHOS shows how real-world-assets are at the same time an essential requirement, but also an important criterion for the credibility of blockchain use cases. AZHOS enables banks and financial institutions a new form of supply-chain-finance due to a decentralized proof of existence.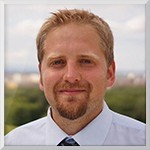 Vít Jedlička – Liberland state model for 21st century
Liberland has attracted in excess of 450,000 applications for citizenship, and applies a concept of voluntary taxation. The state intends to be a leading role model in the 21st century, combining the best governance practices from constitutions of Switzerland and USA while implementing the latest state of the art technology such as blockchain, as well as proven concepts such as E-Residency demonstrated by Estonia. The creation of a new country requires an extensive array of diplomatic, legal and technological challenges, which are essential for the proper development of a nation. Modern countries have in many cases become burdened with obstacles, rather than supporting the economic development of a society.  Over regulation and excessive taxation are smothering the economic growth, particularly in Europe.  Is the creation of a new smaller jurisdiction, with low taxation policies the correct answer to the stagnation of economic growth?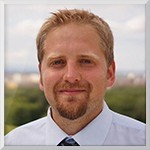 Vít Jedlička
President of Liberland
Erik Vollstädt – Bitnation: P2P Governance Services: Decentralized, borderless, voluntary nations on the blockchain
Before nations, before borders, there was the Supercontinent Pangea. Since then the world has been divided by tectonic schisms, widening oceans and, more recently, stifling politics. Nation states are cracking apart under the weight of local and global challenges that they seem incapable of solving. Rather than embracing a borderless economy and increasing personal freedoms, nation states and multilateral organizations have overseen a resurgence in bureaucracy and protectionism.
If we are to prevent a drift towards tyranny, this must come to an end. This autumn, Bitnation intends to reset society by initiating another tectonic shift with the launch of the Pangea Jurisdiction. The Westphalian construct is outdated, and the arbitrarily drawn lines called borders, which were once supposed to provide stability, are now the direct cause of instability, due to their 'one size fits all' design. The nation state model offers little to no personal liberty of choice, in terms of geographical movement, and choice of governance service providers.
People are assumed to be content with the same rules and services as everybody around them, simply by the virtue of living in the same geographical area. Yet many people cannot fathom a world without governments, they believe it will descend into chaos — and most people do want various degrees of services governments are supposed to provide. Thanks to globalization, the world has become increasingly less geographically contingent — through international trade, communications, and cheap transport. People are increasingly connected across borders, which results in desires less defined by their geographical origin, or location.
Certain groups of people already live entirely international lifestyles, without much ties to any specific nation. Opt-out options are emerging, but they require geographical relocation, which may not be desirable, nor possible, for everybody. Hence, as an alternative, Bitnation aims to provide peer-to-peer governance through virtual nations. The Pangea Software is a Decentralized Opt-In Jurisdiction where Citizens can conduct peer-to-peer arbitration and create Nations. Pangea uses the Panthalassa mesh, which is built using Secure Scuttlebutt (SSB) and Interplanetary File System (IPFS) protocols. This enables Pangea to be highly resilient and secure, conferring resistance to emergent threats such as high- performance quantum cryptography. Pangea is blockchain agnostic, but uses the Ethereum blockchain for the time being. In the future, other chains such as Bitcoin, EOS and Tezos can be integrated with Pangea.
In the Pangea Jurisdiction Citizens are able to make peer-to-peer agreements, resolve disputes, and access governance services from DBVNs, using the legal code of their preference. In addition, Pangea provides core infrastructure for other Voluntary Nations. That means Pangea serves as a decentralized jurisdiction on which Voluntary Nations can be created, joined and lived-in.
Erik Vollstädt
Bitnation.co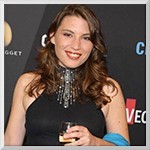 Susanne Tempelhof – Bitnation's Pangea jurisdiction and PAT token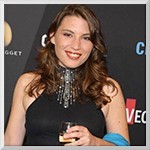 Susanne Tempelhof
Bitnatio.co
Alex Hoogerbrugge – Blockchain beyond code: developing a project governed by its community
Alex Hoogerbrugge
Crown.tech
Jose Herranz – Neukonzeptualisierung der DAO
Jose Herranz
Crown Platform
Andrew Wagner – The Inevitable March of Techno-Anarchy
Leon Siegmund – Bitcoin, Lambos & Sunshine – Wie sich Deflation auf unser Kaufverhalten auswirkt.
Adella Toulon Foerster – Crypto Law: Trends and Attack Vectors
Since its inception, the law surrounding bitcoin and the emerging blockchain technology has been uncertain. Fast forward a decade and regulators are still struggling to deal with this technology. Coupled with this is a new attack vector: The banks. How will crypto companies evolve to handle these issues in 2018?
Adella Toulon-Foerster
Cogent Law Group, LLP
Mark Croston – Talking about how Trippki will disrupt the hotel booking channel and loyalty space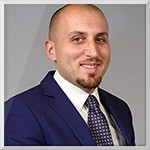 Derin Cag – Building a Blockchain Utopia and Reasonable Ethics in This New World of Big Data