B

lockchain Tech Crypto

M

eetup
Die Blockchainhotel-Konferenz #BTCM2018 geht in die zweite Runde!
Dieses Jahr verdoppeln wir unser Programm mit über 70 internationalen Sprechern, täglichen Workshops und all das in einer Athmospäre, die seines gleichen sucht. Wer bei der BTCM2017 im September letzten Jahres dabei war, weiß was euch erwartet: zwei volle Tage, bei dem sich Teilnehmer und Sprecher auf Augenhöhe begegnen.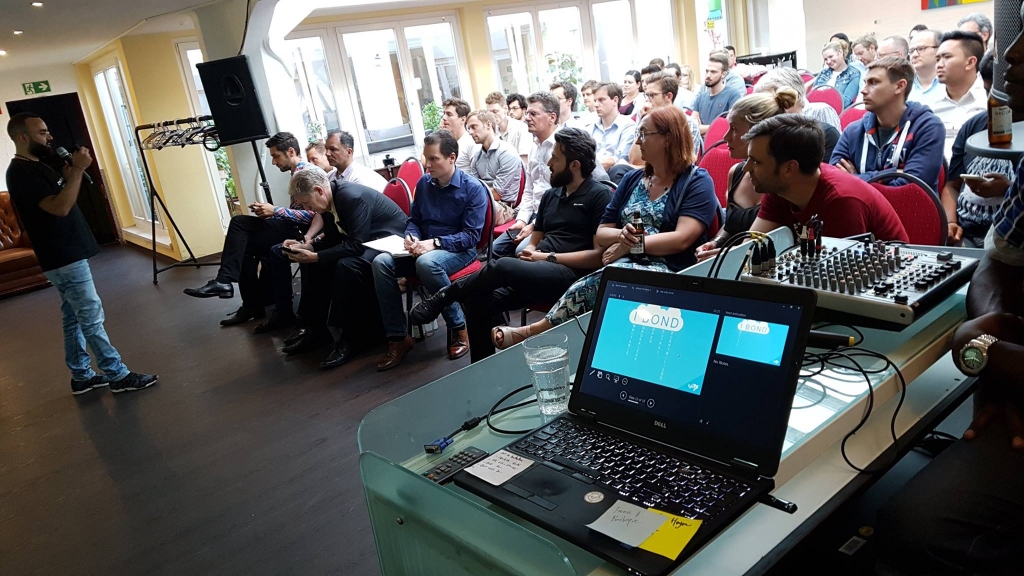 Das größte Crypto Meetup in Deutschland
70+ Internationale Blockchain Speaker im Ruhrpott – einmalig!
ICE-Bahnhof 10 Gehminuten, Flughafen Düsseldorf 30 Autominuten entfernt, massenweise Parkhäuser rundherum, kurze Wege. Sie gehen von einem Vortrag zum anderen, und haben die Möglichkeit anschließend bei den abendlichen Get-Togethers mit jeweiligen Referenten Kontakte zu knüpfen und Fragen zu stellen. Insgesamt haben wir fast 5000qm mitten in der Innenstadt in 4 benachbarten Gebäuden zur Verfügung – vom gemütlichen WG-Stil bis zum Luxushotel, auf Buchungsplattformen in der absoluten Spitzengruppe der Gästebewertungen.
@Unperfekthaus
Das Essener Unperfekthaus ist ein Zentrum für freies Denken
An jedem Abend organisieren wir ein formloses Get-Together für Einzelgespräche oder Austausch in kleinen Gruppen. Dafür haben wir unser eigenes "Unperfekthaus" reserviert.
#Crypto-Party
Hier findet an beiden Abenden die große Crypto-Party mit offenem Ende statt.
Litarally the precondition to exercise any other human rights in an information age.
Joerg Platzer
CECG, ROOM77, Tontinetrust
Cryptocurrency taxation in Germany
Anka Hakert will provide an overview about the taxation of cryptocurrency trading and the special cases of forks, airdrops and staking coins.
Anka Hakert
WINHELLER Rechtsanwalts GmbH
Esports Reward Token, the cryptocurrency for the esports space
Michael Broda
eSports.com AG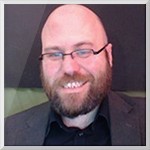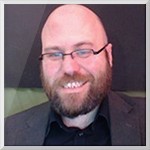 Theo Goodman
rarepepefoundation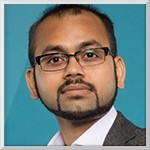 Securities token framework in EU- introducing project SeedNew
Our upcoming SeedNew Token Platform will be a peer-to-peer fundraising platform focusing on the European market. Companies of all sizes can receive funding through the platform by issuing tokenized profit participation agreements issued on the blockchain. Holders of these tokens will receive a share of the profits generated by the issuing entity. The presentation will explain this in details. sicos.io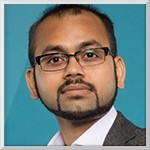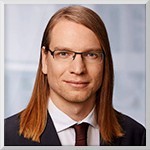 Bitcoin, Blockchain, BaFin – Cryptocurrency Regulation in Germany
The talk will provide a brief overview about the regulatory situation of cryptocurrencies and ICOs in Germany.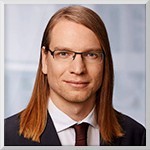 Benjamin Kirschbaum
WINHELLER Rechtsanwalts GmbH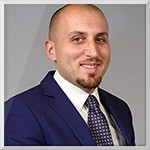 Building a Blockchain Utopia and Reasonable Ethics in This New World of Big Data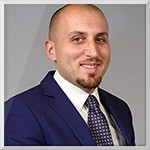 Sharing experience in relation to setting up an ICO

Esteban van Goor
Megalodon Group
Bitnation – P2P Governance Services: Decentralized, borderless, voluntary nations on the blockchain
Before nations, before borders, there was the Supercontinent Pangea. Since then the world has been divided by tectonic schisms, widening oceans and, more recently, stifling politics. Nation states are cracking apart under the weight of local and global challenges that they seem incapable of solving. Rather than embracing a borderless economy and increasing personal freedoms, nation states and multilateral organizations have overseen a resurgence in bureaucracy and protectionism.

If we are to prevent a drift towards tyranny, this must come to an end. This autumn, Bitnation intends to reset society by initiating another tectonic shift with the launch of the Pangea Jurisdiction. The Westphalian construct is outdated, and the arbitrarily drawn lines called borders, which were once supposed to provide stability, are now the direct cause of instability, due to their 'one size fits all' design. The nation state model offers little to no personal liberty of choice, in terms of geographical movement, and choice of governance service providers.

People are assumed to be content with the same rules and services as everybody around them, simply by the virtue of living in the same geographical area. Yet many people cannot fathom a world without governments, they believe it will descend into chaos — and most people do want various degrees of services governments are supposed to provide. Thanks to globalization, the world has become increasingly less geographically contingent — through international trade, communications, and cheap transport. People are increasingly connected across borders, which results in desires less defined by their geographical origin, or location.

Certain groups of people already live entirely international lifestyles, without much ties to any specific nation. Opt-out options are emerging, but they require geographical relocation, which may not be desirable, nor possible, for everybody. Hence, as an alternative, Bitnation aims to provide peer-to-peer governance through virtual nations. The Pangea Software is a Decentralized Opt-In Jurisdiction where Citizens can conduct peer-to-peer arbitration and create Nations. Pangea uses the Panthalassa mesh, which is built using Secure Scuttlebutt (SSB) and Interplanetary File System (IPFS) protocols. This enables Pangea to be highly resilient and secure, conferring resistance to emergent threats such as high- performance quantum cryptography. Pangea is blockchain agnostic, but uses the Ethereum blockchain for the time being. In the future, other chains such as Bitcoin, EOS and Tezos can be integrated with Pangea.

In the Pangea Jurisdiction Citizens are able to make peer-to-peer agreements, resolve disputes, and access governance services from DBVNs, using the legal code of their preference. In addition, Pangea provides core infrastructure for other Voluntary Nations. That means Pangea serves as a decentralized jurisdiction on which Voluntary Nations can be created, joined and lived-in.
Erik Vollstädt
Bitnation.co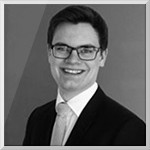 Altcoinspekulant, IPCHAIN, tbd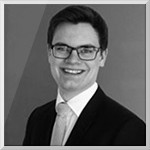 Lukas Fiedler
Altcoinspekulant
Cryptonaut – Spread the idea of simplicity and usability
In this talk Chris is going to talk about Cryptonaut and the current crypto boom.
Christian Lücke
Cryptonaut
Decentralisation / Transhumanism
The importance of decentralising infrastructure in preparation for a transhumanist future.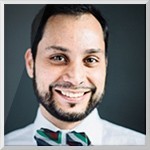 Ricardo Ferrer Rivero
PEY
Blockchain in Supply Chains
In the digitization of supply chains, the new blockchain technology will play a decisive role. The blockchain technology leads to new process design options that will make value creation processes faster, more efficient and more secure. Blockchain will enable supply chain manager to achieve a complete end-to-end visibility in order to improve customer satisfaction and to gain competitive advantages.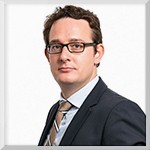 Integrated Crypto Asset Management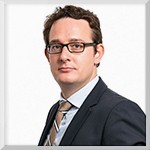 Dr. Philip Sandner
Frankfurt School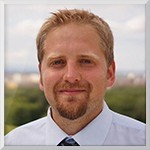 Liberland state model for 21st century
Liberland has attracted in excess of 450,000 applications for citizenship, and applies a concept of voluntary taxation. The state intends to be a leading role model in the 21st century, combining the best governance practices from constitutions of Switzerland and USA while implementing the latest state of the art technology such as blockchain, as well as proven concepts such as E-Residency demonstrated by Estonia. The creation of a new country requires an extensive array of diplomatic, legal and technological challenges, which are essential for the proper development of a nation. Modern countries have in many cases become burdened with obstacles, rather than supporting the economic development of a society.  Over regulation and excessive taxation are smothering the economic growth, particularly in Europe.  Is the creation of a new smaller jurisdiction, with low taxation policies the correct answer to the stagnation of economic growth?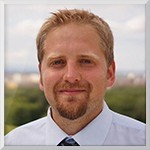 Vít Jedlička
President of Liberland
Scaling decentralized applications
Will talk about how decentralized applications can enter the mainstream.
ICO in Germany ? Not possible yet. Experience with Liechtenstein !
How it is to plan an ICO in Liechtenstein
Cocron István
CLLB Rechtsanwalt
uPort – Blockchain Identity for the Web3.0 Revolution
Blockchain based identity systems have long been named as one of the killer applications of blockchain. But how does onE design a universal, simple and secure identity system and how can such a system scale to billions of users given the current scalability challenges. This talk analyses the key challenges of blockchain identity today and proposes several solutions how we can provide identity infrastructure for distributed Web3.0 applications. We will cover some of the integrations uPort has pioneered in Zug and with other Dapps, covering both technical and non-technical elements.
Scaling decentralized applications
Will talk about how decentralized applications can enter the mainstream.

Why developers with blockchain knowledge may not be needed for Fin-tech crypto companies.

New models of democracy in blockchain interconnected world
Democracy originates in ancient Greece. Current model of democracy is voting for some guys every couple years – technology of horse, mail pigeon and ship sailing aross the Atlantic for 3 week. Now we have Facebook, iPhone, Bitcoin (much more than money but consensus protocol) and we can do much better. Especially as we start colonising Mars and populate outer space.
Michal Stefanow
Astralship UK
Proof of Existence for Supply-Chain-Finance
The topic deals with the discrepancy between wishful thinking and the actual state of blockchain-use-cases for the supply-chain. AZHOS shows how real-world-assets are at the same time an essential requirement, but also an important criterion for the credibility of blockchain use cases. AZHOS enables banks and financial institutions a new form of supply-chain-finance due to a decentralized proof of existence.

Ubex – Neuronet based advertising exchange
We are working on the Neuronet based advertising exchange with pay per result system. It collects user data, makes a detailed AI analysis and shows only the banners with maximum relevancy to users. Advertiser pays only per successful result (for example purchase of goods). This is possible only with smart contracts and is the next generation of Programmatic Ads. Project is based in Zug, Switzerland


Deep dive review of Blockstreet's attempt to interpret the results of five years of crypto data harvested from the internet to build upon Clif High's work. "Predictive Linguistics is the process of using computer software to aggregate vast amounts of written text from the internet by categories delineated by emotional content of the words and using the result to make forecasts based on the emotional 'tone' changes within the larger population. A form of 'collective sub-conscious expression' is a good way to think of it. Predictive linguistics can be used to forecast trends at many different levels, from the detail of sales to individuals, all the way up to forecasts about emerging global population trends." Cliff High

Amith Nirgunarthy
Blockstreet™
Keep your coins. I want change
It's the money that brings you to bitcoin, but it's the revolution that makes you stay.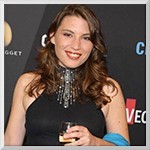 Bitnation's Pangea jurisdiction and PAT token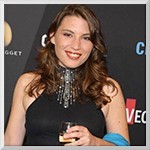 Susanne Tempelhof
Bitnatio.co
Blockchain & Insurance – Opportunity or threat or Blockchain & Venture Capital – Status Quo and Outlook
Mining Workshop with Rainer "Miner" Jakob
Cryptocurrency wallets Workshop
Select date to see events.